Warning
: Undefined array key "file" in
/www/iabeurope2023_768/public/wp-includes/media.php
on line
1723
This 50-minute webinar takes a look at two exciting technologies which are transforming the face of advertising today: digital audio and DOOH. Join us as we examine the key aspects of digital audio courtesy of Xaxis, followed by a case study on DOOH which highlights the set-up and underlying mechanisms for such a campaign. The case study will be presented by OMD. The webinar will conclude with a Q&A session.
Moderator: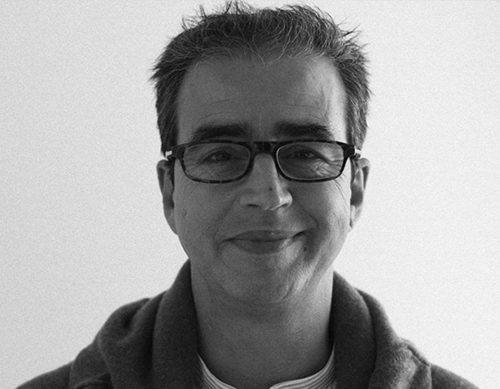 Luís Marinho-Falcao is the director of operations of IAB Portugal & CEO of Rikhozi Burson-Marsteller, the PR company he founded in Mozambique in 2010. This was after 25 years in marketing communications that saw him founding Ogilvy Interactive in Lisbon, heading operations for Wunderman Worldwide in Istanbul, relaunching the BMW Group in Portugal in 2003 and becoming the executive director of the Ogilvy Group in Maputo in 2008. He is fluent in 4 languages and can get by in two more.
Speakers:

Jack Paget is the Audio & Mobile Product Manager for Xaxis UK & Pan-Regional. He started his career working with publishers at Criteo in 2013, before moving to work with agencies and direct clients at Rocketfuel, running multi-market global campaigns delivering for Hilton Hotels. In 2015 he joined GroupM UK to help launch and run the GroupM Supply Marketplace (GMSM) which was a private exchange built to serve internal GroupM entities with Premium, brand safe and high hygiene factor inventory across display and video. Currently he is spearheading audio product developments for Xaxis UK and is working with counterparts across the globe to expand their Audio capabilities. Jack is a keen 'odd-traveller' with trips ranging from driving to Mongolia in an ambulance to cycling to Amsterdam on a 1970s Tandem.

Ezgi Doganay Aksit is Associate Digital Director at OMD Turkey. She's been working in the digital media industry for 9 years and worked at the biggest global agencies. Her career started in London at Carat Global. She has experience through a wide range of clients from FMCG giants (Procter&Gamble) to automotive (Mercedes-Benz, Nissan) and many more. Currently she is responsible for most of the global pod at OMD Turkey such as HP, Nissan, Disney. Apart from her daily job she built her own lifestyle blog called www.theurbanmelody.com focusing more in health&wellness and travel. She is also a Pilates instructor and teaches Pilates after her office job.
Gökberk Ertunç is Senior Programmatic Executive at OMD Turkey. He is a Linux and Open Source enthusiast. He was a SEO specialist for several Local brands in his previous roles since his graduation from Media and Psychology. He started in the Accuen Team at OMD Turkey. His responsibilities ranged from IO based buyings to transforming programmatic demand channel PMP and Automated Guaranteed deals. From 2015 till 2017 he was responsible for Turkish Airlines campaign spanning over 80 countries in EMEA and Global. From IO based buyings to Private marketplace deals, he has been responsible for all of programmatic transformation in OMD Turkey.
---