Looking past COVID-19, Daniel Knapp, Chief Economist at IAB Europe and Tom Kershaw, Chief Technology Officer at Rubicon Project will each present their hypothesis on how they see the digital advertising market evolving over the next 5 years. They will then discuss and debate these hypotheses, particularly in relation to market consolidation, user habits and how advertising needs to adapt, openness and interoperability of technologies and businesses, and the role programmatic will play in all of this.
The webinar will take place on 16th June at 16.00 CEST / 15.00 BST
Register here
Daniel Knapp, Chief Economist, IAB Europe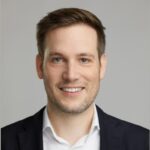 Dr. Daniel Knapp is Chief Economist at IAB Europe. He is an advertising and media analyst with more than 15 years of international experience. He has served in leadership roles spanning market analysis, strategic advisory, and business intelligence. Daniel spent 11 years at IHS Markit, latterly as Executive Director for Technology, Media and Telecoms. He was also an associated expert on media and AI at the European Commission. Daniel received his PhD from the London School of Economics (LSE) on the sociology of algorithms and the datafication of media. In addition to his role at IAB Europe, he is CSO at Twins Digital, a marketing services company, and partner at Ecuiti, a data science firm.
Tom Kershaw, CTO, Rubicon Project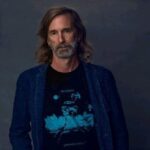 As Chief Technology Officer, Tom is responsible for the oversight of all aspects of product development, platform strategy and operations, and product design, as well as oversight of Rubicon Project's engineering capabilities.
Prior to joining Rubicon Project, Tom was Director of Product Management for Google Ads and Commerce in Asia-Pacific, where he oversaw the company's advertising product portfolio for the region. Stationed in China, he managed the local Product teams and coordinated local advertising activities and product development efforts. Tom also led technical development and business planning for the Shanghai development team for both buy- and sell-side businesses. Prior to taking on the Ads role, Tom was the PM Director for Google Cloud Platform, including Storage, Big Data, Networking and Security/Privacy. Prior to Google, Tom was Senior Vice President and General Manager of Database services at Ericsson's Iconectiv business unit. He has also held executive positions at VeriSign, Clarent Corporation and Unisys, and was Chief Technical Officer of SS8 Networks, a telecom and internet services company.
Tom was chosen as a member of Global Telecoms Business Power 100 – the 100 Most Powerful People in Telecom, and holds a B.A. in Economics from New York University and Masters Degrees from the University of London and the London School of Economics.