21st September | 12:00 CET - Register here!
It's no secret that we're living in multi-device world. Never before have we been able to watch, listen to, download, and read the content we want, on the devices we own. At the same time, consumers are extremely conscious about their privacy and digital footprint. How can businesses deliver a better experience to the multi-device consumer? It's all tied back to privacy, transparency, and opt-in consent.​
While historically, customer opt-in rate was a stranger to KPI scorecards for many businesses, it's now becoming one of the most important things to measure and optimize. The more consent opt-ins your business receives, the more you're able to personalise the user experience and measure marketing performance, which leads to increased revenue and overall business value.​
Now is the time to start focusing on your businesses' level of transparency about privacy and measuring your current level of opt-ins so that you can start to plan how to optimise your strategy.
Join OneTrust consent management experts to gain an understanding of how to incorporate consent and privacy strategies across web, mobile, OTT, and CTV applications, and learn best practices to help maximise consent rates.
Speakers
Casey Hill, Product Management Organisation, OneTrust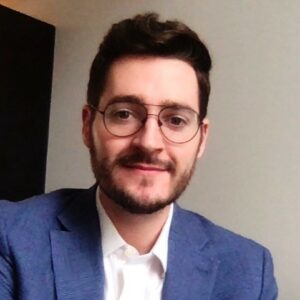 Casey Hill serves in the Product Management organisation at OneTrust – the #1 most widely used privacy, security and governance technology platform. In his role, Casey leads multiple product teams to deliver solutions for the OneTrust Consent Management Platform and advises companies large and small on the ever-changing landscape of web tracking and digital advertising compliance best practices. Casey also sits on a number of IAB working groups and chairs the Transparency and Consent Signals Working Group. Casey is a Certified Information Privacy Professional CIPP/E, CIPM, and earned a Bachelor's of Engineering from the University of Michigan.